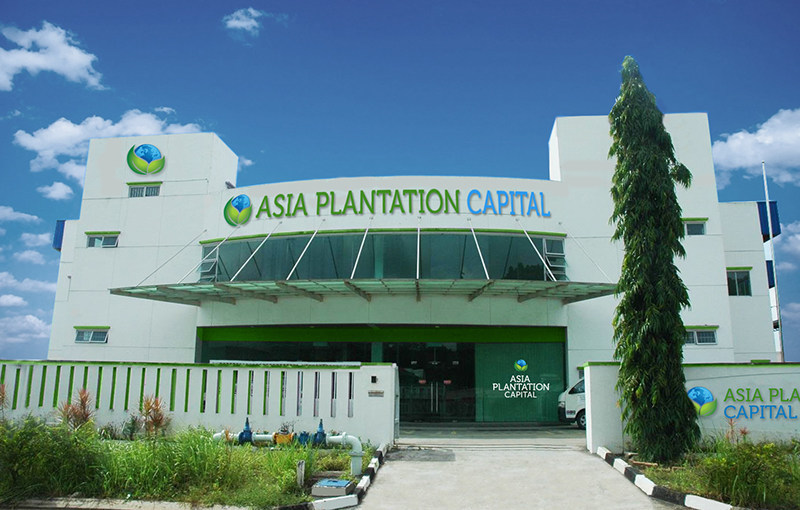 Asia Plantation Capital announces the opening of its new, purpose-built Agarwood (gaharu) factory and research centre, located in Johor, Malaysia.
A mere 20 minutes drive from the Causeway link to Singapore, the town of Seri Alam is now host to the state of the art facility that incorporates an Oud oil distillery, a wood chip processing centre, and a fragrance stick factory. Also situated within the complex is a visitor centre, along with a wholesale factory shop stocked with the ever-growing range of Agarwood products produced by Asia Plantation Capital (APC).
Occupying a brand new 44,000 ft2 unit in the Masai Industrial Park, the multi-million US dollar investment is integral to the company's strategic expansion of its Malaysian plantations and production capacity. The location — close to a railway hub and deep sea port facilities — was carefully and painstakingly selected, with logistics very much at the forefront of the decision making process. Access to the company's plantations in Thailand, India and Myanmar were key factors, as well as the company's ongoing factory expansion in Shenzhen, China. Also planned Oud factories opening in the Middle East located in Abu Dhabi in the United Arab Emirates and Jeddah in the Kingdom of Saudi Arabia are being developed by the company over the next 18 months.
The facility is also strategically and conveniently located in close proximity to Singapore — a country currently ranked as one of Asia's biggest Agarwood import and export centres — with more than US$1.2 billion in estimated trade per annum (according to official reports). This presents APC with a leading competitive edge in terms of its access to a significant market on its very 'doorstep.' This is a further key aspect of the planning and location of all the groups factories with China, Northern Asia and the Middle East between them accounting for a substantial bulk of current world trade in Agarwood products.
The factory has been equipped with the latest heat exchange steam distillation units using purified water, and a clean energy solar power system is being installed to ensure maximum economic efficiency. Sustainable, environmentally friendly energy systems are utilised throughout.
As part of a forward supply agreement with China's largest retailer of fragrance sticks, a 300 tonne per annum production line is also being installed, and this will expand in due course to 600 tonnes per annum, to incorporate the company's other locations. The facility also houses a laboratory for perfumes and essential oils, APC inoculation systems production, and MSDS analysis systems.
"We are very excited to finally be able to take the wraps off our state of the art Agarwood factory," said Steve Watts, CEO of Asia Plantation Capital Berhad, in Kuala Lumpur. "We have spent several years reviewing the best all round strategic location, and are pleased to announce this expansion in Malaysia. It's a result of the country's stable business environment and forward thinking forestry and plantation departments at governmental level, that have led us to select Malaysia and Johor for this strategic factory expansion."
He continued, "We fully expect over the coming years for Asia Plantation Capital to become a major exporter and employer in Malaysia as part of this programme. This is part of an Asia-wide strategic factory and production expansion, with a distillation factory joint venture in China with Hua Lin Group — China's largest manufacturer of Agarwood products – as well as strategic expansion in Thailand into wood chip production and incense manufacturing and planned factories in the Middle East. Over the last six years we have constantly been researching and improving our systems, and have now identified and perfected a proprietary 'soil to oil' production process which is now the subject of 22 separate intellectual property patent applications. These systems are not only being utilised by the group to widen our market share, but is also being offered to smaller growers and farmers across Asia, to assist them in the cultivation and end processing of Agarwood into a valuable income. This will, in turn, help boost rural economies and also underpin the group's future supply requirements. As well as supplying systems and knowledge, we are offering fixed 'buy backs' on products made exclusively from our systems. This process is already underway in India, Thailand and Malaysia."
Watts went on to say, "The Agarwood plantation industry, as we know, is huge and is continuing to grow rapidly. Currently however, in many cases, the standards of production are not up to scratch, and the systems being used are performing poorly. Substandard products are the result, and a significant proportion of these still emanate from illegal sources. The consumer market is evolving and growing at a rapid rate, and consumers are looking for products of consistently high quality with all the relevant seals of authenticity, purity and sustainability. We have found that by having our own distribution companies in the Middle East, China and Europe, and being face to face with our clients on a daily basis, we can achieve all of this, and more."
Watts concluded, "Our products now come exclusively with their own individual certifications — including those from CITES — along with EU Product Approvals, Product Safety Data Sheets, IFRA, Certificate of Origin, FDA approval, MSDS analyses, and Shariah Compliant status. Our products, in particular our oils and wood chips, are also independently graded by experts in the field at Thailand's Prince of Songkla University. By strategically owning and operating state of the art, environmentally friendly mega factories, fuelled by our own plantations and other smaller growers, we are now able to deliver the end products that the market actually demands, in terms of quality, consistency and price."
The factory is operational and open for business, with new production lines being commissioned in the coming months. The visitor centre will be opening in April 2015, along with a wholesale factory shop and Agarwood product display library.